Galvanized Steel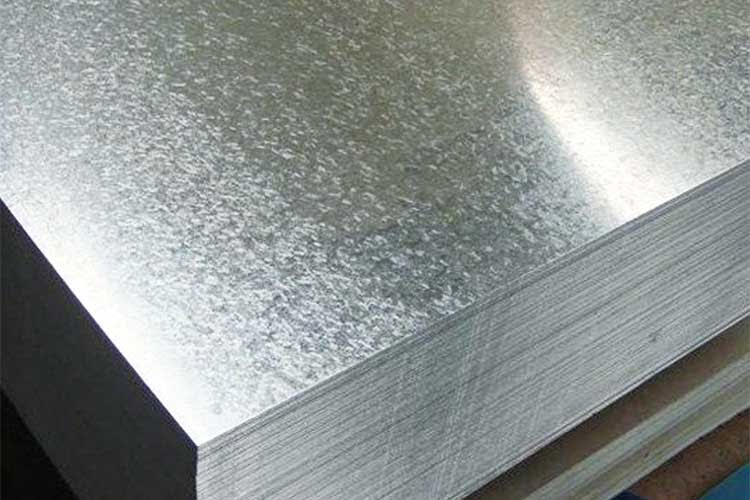 A type of steel that has been galvanized by the application of a zinc coating throughout its body so that it can be protected from corroding or rusting. Galvanized steel has a longer life and durability compared to non-galvanized steel and is a preferred construction product being that it is durable, low maintenance, economic, and flexible. Galvanized steel is 100% recyclable and will last longer without the need for replacement.
16 gauge
18 gauge
22 gauge
26 gauge
28 gauge
30 gauge
55% Aluminum - Zinc Coated Steel
Aluminum Zinc- Alloy coated steel is cold-rolled carbon steel with a metallic coating composed of 55% Aluminum, 43.4% Zinc and 1.6% Silicon. There are trademarked names such as Galvalume (insert trademark symbol here please) for this same product. 55% Aluminum-Zinc Alloy is long lasting with multiple end use applications such as roofing, wall panels, fascia and various architectural applications.
16 gauge
18 gauge
20 gauge
22 gauge
24 gauge
26 gauge
30 gauge
Pre-Painted Steel - SMP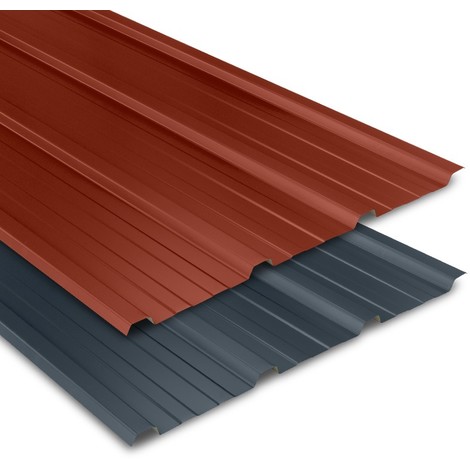 SMP (Silicone-Modified Polyester) use a blend of polyester and silicone agents. Silicone improves gloss retention and weather resistance of the polyester coating. The higher the silicone content, the better the performance of the paint. SMP pre-painted steel has been used in the construction industry for decades and is preferred by many building owners due to the relative durability and budget friendly cost effectiveness compared to to other paint systems.
SMP paint systems come with a standard 40-year limited warranty and is available in coil and flat sheet. Inquire about our assortment of available colors
22 gauge
24 gauge
26 gauge
30 gauge